Carrot and Beetroot Cake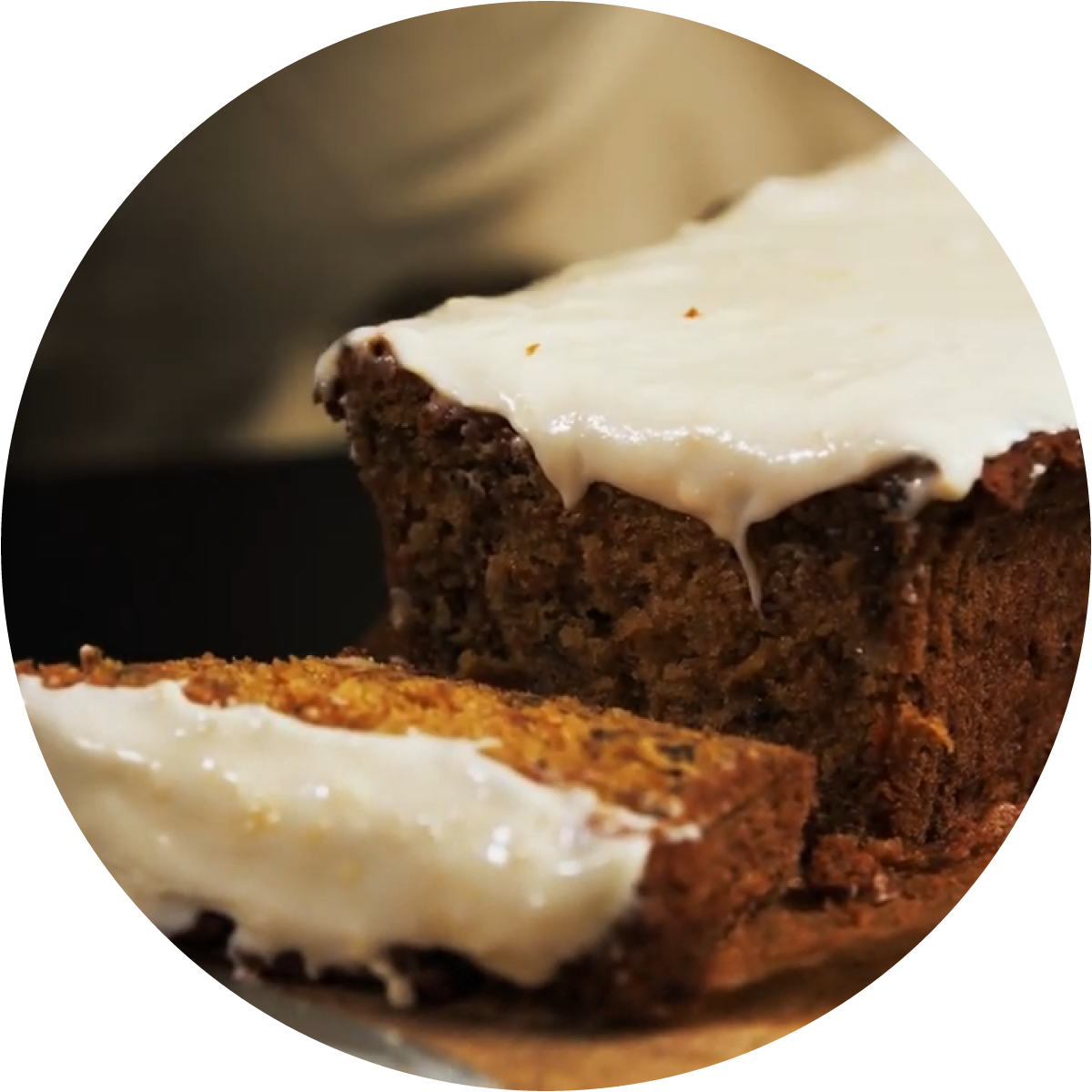 Implements
Chopping Board
Grater
Loaf Tin
Vegetable Peeler
Ingredients
Wet ingredients
150g raw beetroot, washed & grated
120g carrots, washed & grated
3 free-range eggs
150g caster sugar
180ml Irish rapeseed oil
Zest and juice of ½ a lemon
Zest and juice of ½ an orange
Dry ingredients
200g Irish plain flour
1 tsp cinnamon
1 tsp allspice
½ tsp bicarbonate of soda
1 ½ tsp baking powder
50g demerara sugar
1 pinch salt
80g walnuts (optional)
Icing
8oz (227g) cream cheese, at room temperature
115 grams unsalted butter, softened to room temperature
240 grams Icing sugar
1 teaspoon real vanilla extract
Method
Always wash your hands first!
Prepare your chopping board by placing it on top of a damp cloth to stop it from moving around.
Preheat your oven to 200C gas or (180C fan).
Take your beetroot and cut the bottom (roots) and a bit of the top off. Using a peeler, peel your beetroot. Cut your beetroot in half - Skins into the compost bin. Grate your carrots and beetroot into a bowl using a box grater. Mix your grated carrots and beetroot and squeeze out the extra moisture into the sink.
Crack your 3 eggs into your mixer and add the sugar, and turn on the mixer and mix until you have a creamy texture with air bubbles. Turn off to check
Turn your mixer on again at a slow speed and add your rapeseed oil.
Take your orange and lemon and, using the fine grating side of your box grater, grate the rinds of your orange and lemon. Cut your orange and lemon in half. Juice half of your lemon and your orange. Pour into a bowl and add your rinds. Set aside.
Fold your grated carrots and beetroot slowly and gently into your batter.
Using a sieve add your flour, allspice, cinnamon, baking soda, and baking powder into your batter and fold gently to combine.
Add your juice and rind into the batter and stir through.
Add half of your chopped walnuts (40g) and half of your demerara sugar (25g). Save the rest for the top of your cake.
Prepare your loaf tin by lining with a liner. Very gently pour your batter into the lined tin. Sprinkle remaining walnuts and sugar on top. Place in the oven for at least 40 minutes, until deep golden brown and a skewer comes out clean when inserted into the centre.
Icing
Add your butter room temperature and cream cheese in a clean mixing bowl, and turn on to combine. Turn off.
Add your icing sugar and combine on a low speed, slowly add vanilla extract.
Your icing is ready, once your cake has cooled smear icing on the top.