Airfield Dromartin Jersey Herd
Airfield Dromartin Jersey Herd
Airfield Estate: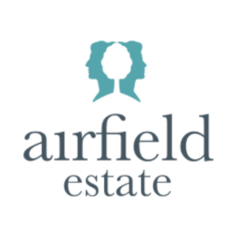 At Airfield Estate - a 38 acre working farm and organic food gardens, located in the heart of Dundrum, our mission is to showcase the cycle of food, all the way from soil to society. Set against the backdrop of the Overend family home, we do this in a highly immersive and engaging way, through our daily activities, education programme, Overends Kitchen and the Airfield Farmers Market – open each Friday and Saturday from 9.30am until 2.30pm.
Airfield Estate History:
Trevor and Lily Overend purchased Airfield in 1894. Lily was the driving force behind the farm - over time building up the famous Dromartin Jersey Herd. The family began by selling milk, eggs and butter to neighbours and were soon supplying produce to local creameries. In 1908 the Women's National Health Association set up Dublin's first pasteurised milk depot. Milk from dairy farms such as Airfield supplied this depot, providing pasteurised milk to disadvantaged families with the aim of preventing tuberculosis. Today we continue the tradition of Jersey dairy cows here at Airfield, and they are milked daily on the farm. Have you tried some of our delicious Jersey milk?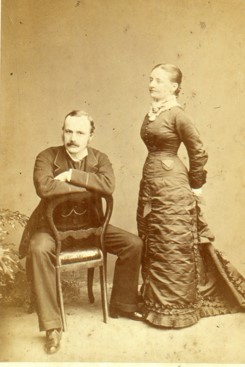 Farming Tradition:
Lily Overend was not the first female to show an active interest in food production at Airfield. In the 1880s, Margaret Cotton Jury; former Airfield resident and co-owner of the Shelbourne Hotel, brought seasonal vegetables from Airfield to the Shelbourne kitchen!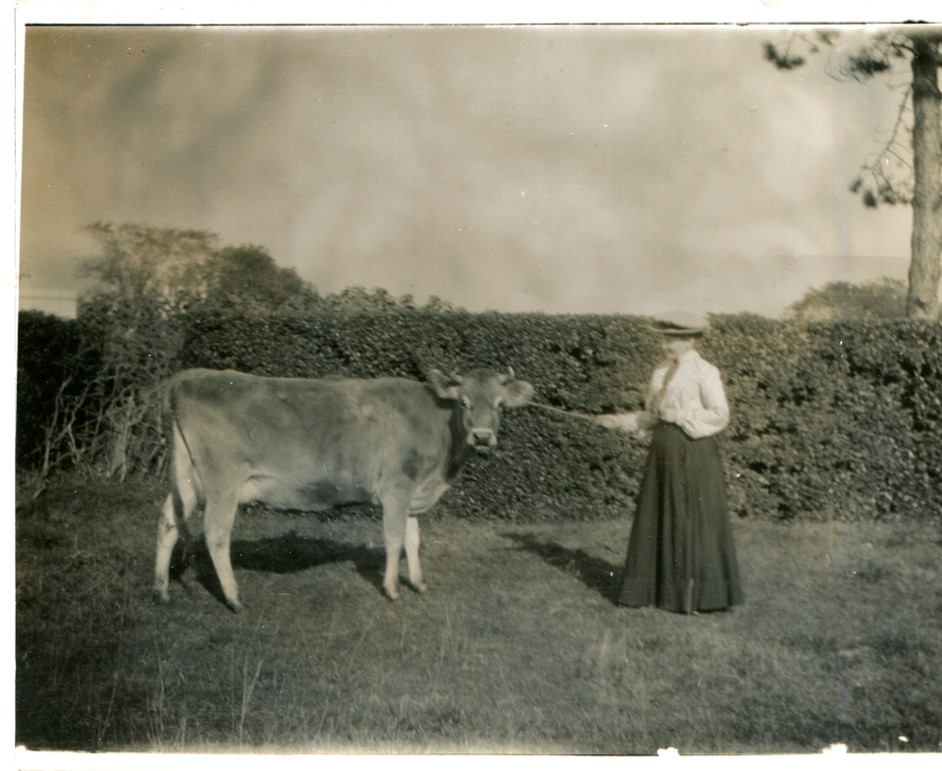 Jersey Milk For Sale:
As early as 1907, Lily was selling milk and eggs to family, friends and neighbours. In later years Airfield was registered with the Dublin District Milk Board, supplying milk to Hughes Brothers Dairy and Premier Dairies until the 1990s.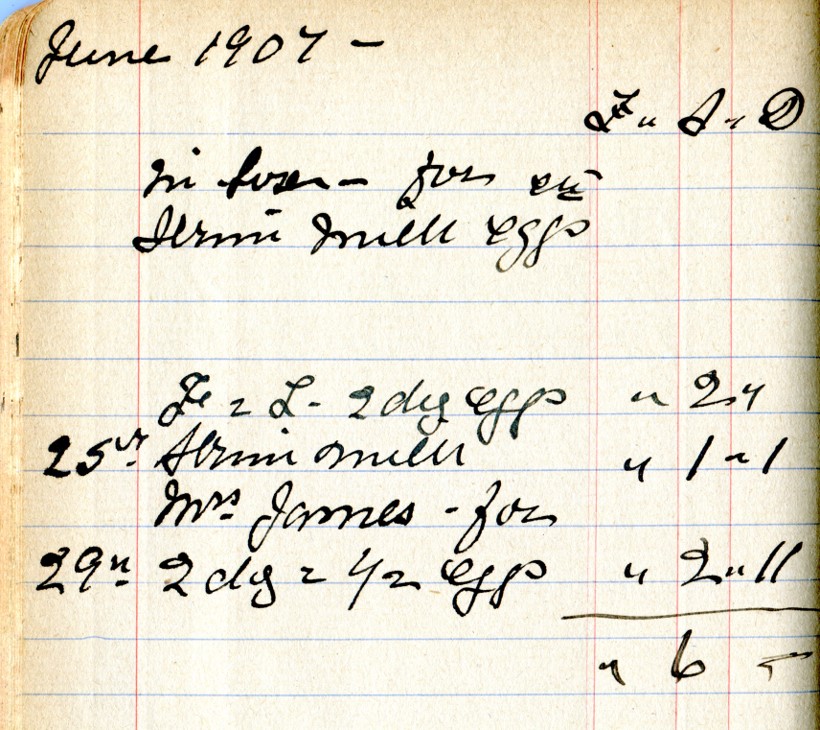 Traditional Milk Churns:
Milk churns are tall cylindrical containers used for the transportation of milk. Traditionally, milk churns were left by the roadside by diary farmers on purpose-built platforms. The height of the platform allowed the milk churns to be easily loaded onto a dairy cart or milk lorry. Milk churns fell out of use when milk began to be collected by tankers, and popular use ceased entirely by 1979.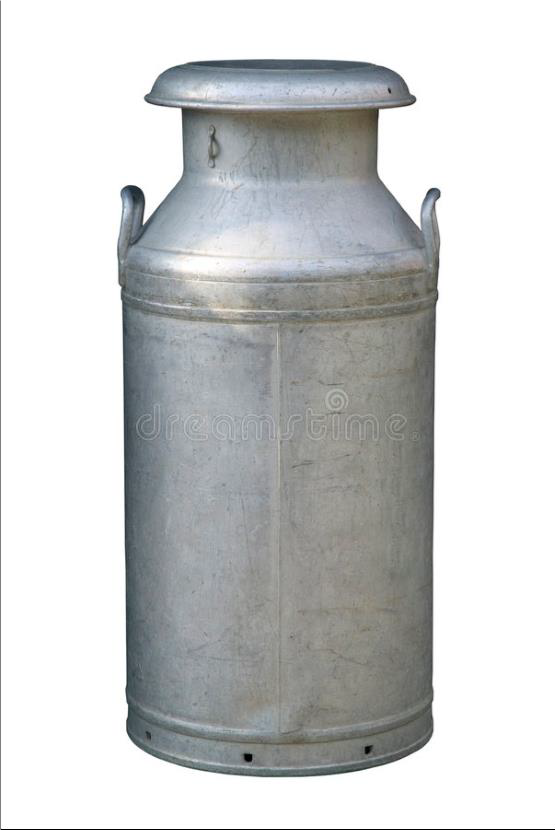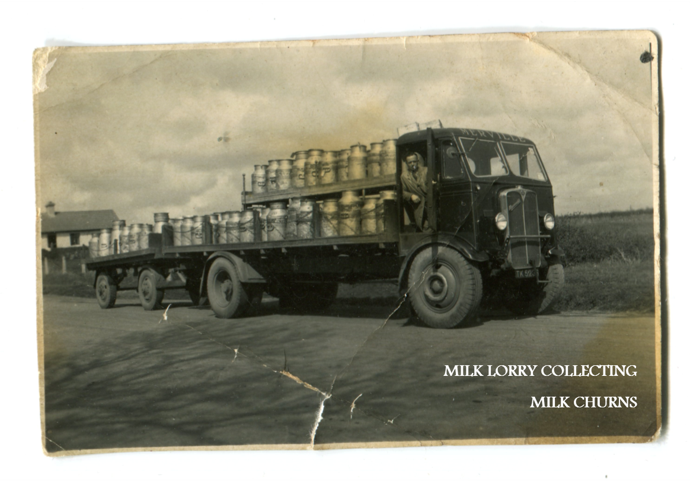 Making hay at Airfield:
A Jersey cow half-chews hay or grass before swallowing it into her first stomach compartment – the rumen. A cow can hold approximately 100 litres of chewed grass in her rumen!
Dromartin Jersey Herd:
Spanning a period of nine decades - Airfield's Dromartin Jersey Herd won numerous rosettes at the Royal Dublin Society (RDS) Spring Show. Letitia Overend (opposite) was a familiar sight in the environs of the RDS, and was regularly seen towing a trailer of Jersey cows behind her 1927 Rolls Royce Tourer!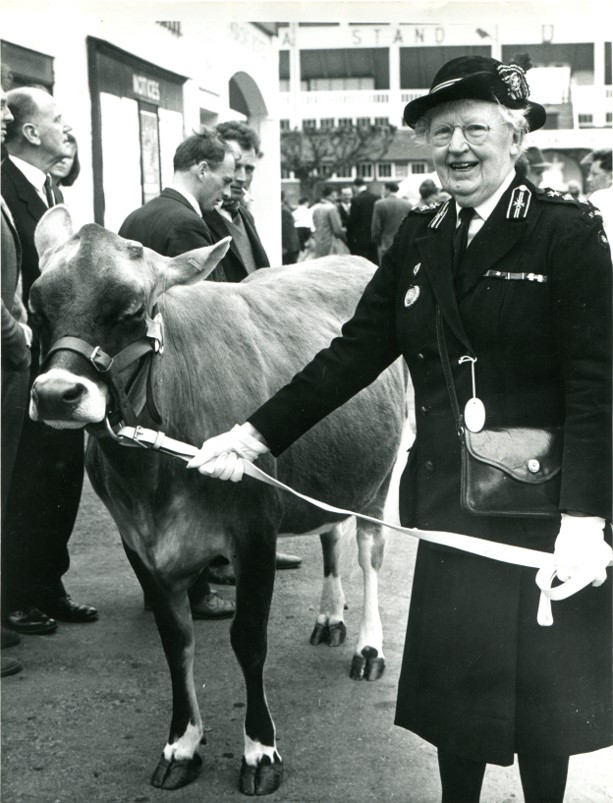 Making Butter at Airfield: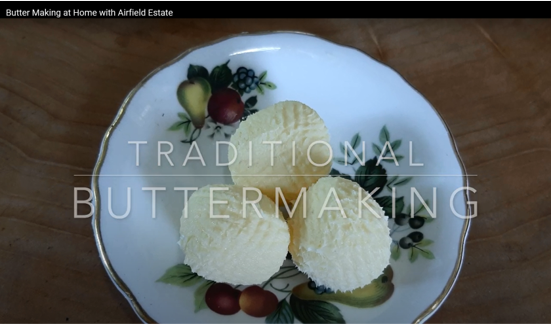 Airfield guide, Fiona Deacy "Traditional butter making using Airfield Jersey milk."
Butter Churns: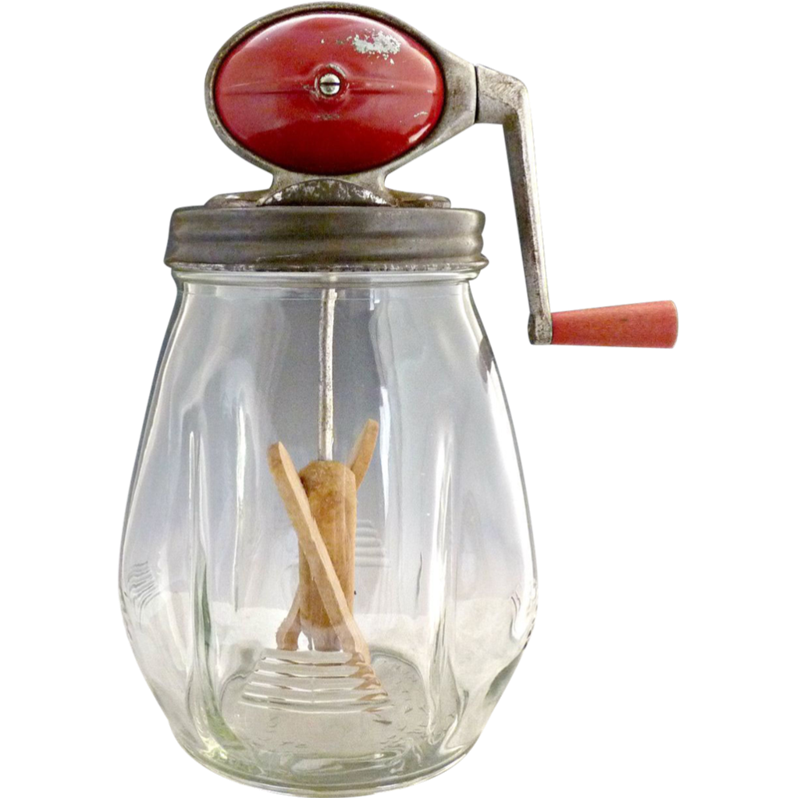 A butter churn is a device used to convert cream into butter. This is done through a mechanical process, frequently by a pole inserted through the lid of the churn (Dash Churn) or by a crank used to turn a rotating device or paddle inside the churn (Barrel or Paddle Churn).
Butter Making Equipment:
Butter Pats (also known as Scotch Hands) are wooden spatulas used when making butter. They are used to press freshly churned butter to remove the watery buttermilk. One side of the paddle is ribbed to allow the buttermilk drain away.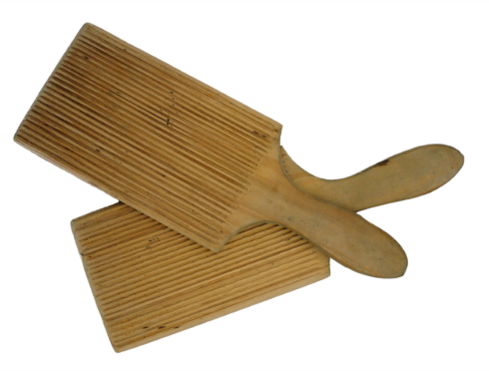 Butter Boxes - Used as storage for factory butter intended for transport/distribution. They were crudely made from wooden staves with nails holding the box together.
Tradition Continues at Airfield:
The Dromartin Jersey Herd continue to be part of the traditional heritage at Airfield. Airfield recently introduced once a day milking as part of our commitment to sustainable farming – a relatively new practice in Ireland. The benefits include higher conception rates, herd longevity and lower water consumption.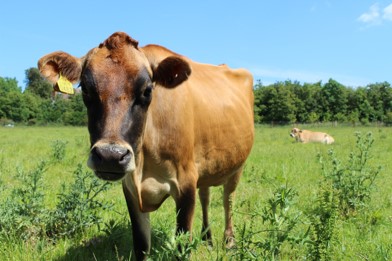 Regenerative Farm Practices:
As part of our commitment to the future of food and farming in Ireland, Airfield have begun the process of regenerative farming. The principle is to use minimal external inputs, and to mimic animal movements in the wild to improve soil health, biodiversity animal health and overall performance, leading to better carbon and water retention in the soil. Already we can see a change in the flora with the appearance of dock, clover, and many native species of grass.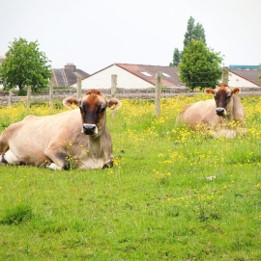 The Story of Milk at Airfield: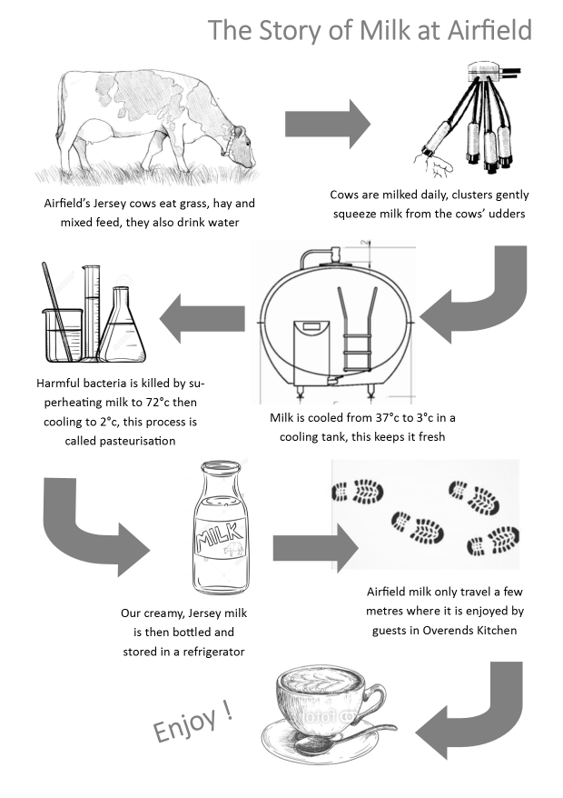 Airfield Jersey Milk literally travels a few metres in its journey from grass to glass. As part of our commitment to sustainable food production our milk cartons now carry a QR code which gives customers more specific information about the origins of the product.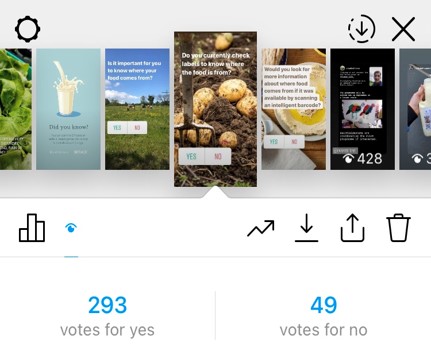 Intelligent Barcodes:
The introduction of the QR code on our Airfield Jersey Milk cartons is just one part of a wider initiative to provide consumers with the tools to make better food choices.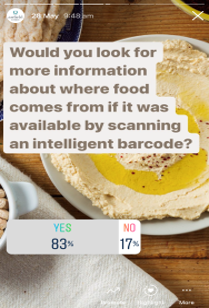 AIRFIELD FARMERS MARKET
Airfield Estate's Farmers Market is open every Friday and Saturday in the lower car park at Airfield.
With produce ranging from locally grown fruit, veg, preserves, chutneys, jams, bread, pastries, meats, fish and much more are on offer to sample, enjoy or take home.
Open every Friday & Saturday from 9 am - 2.30 pm with free market entry.
There's plenty of bike parking available and limited car parking is on a first come first-served basis. If we are full, please try Balally Luas car park, €2.50 for 4hrs and only a few minutes walk away