Ginger and Apple Carrot Cake (Jasper Cake)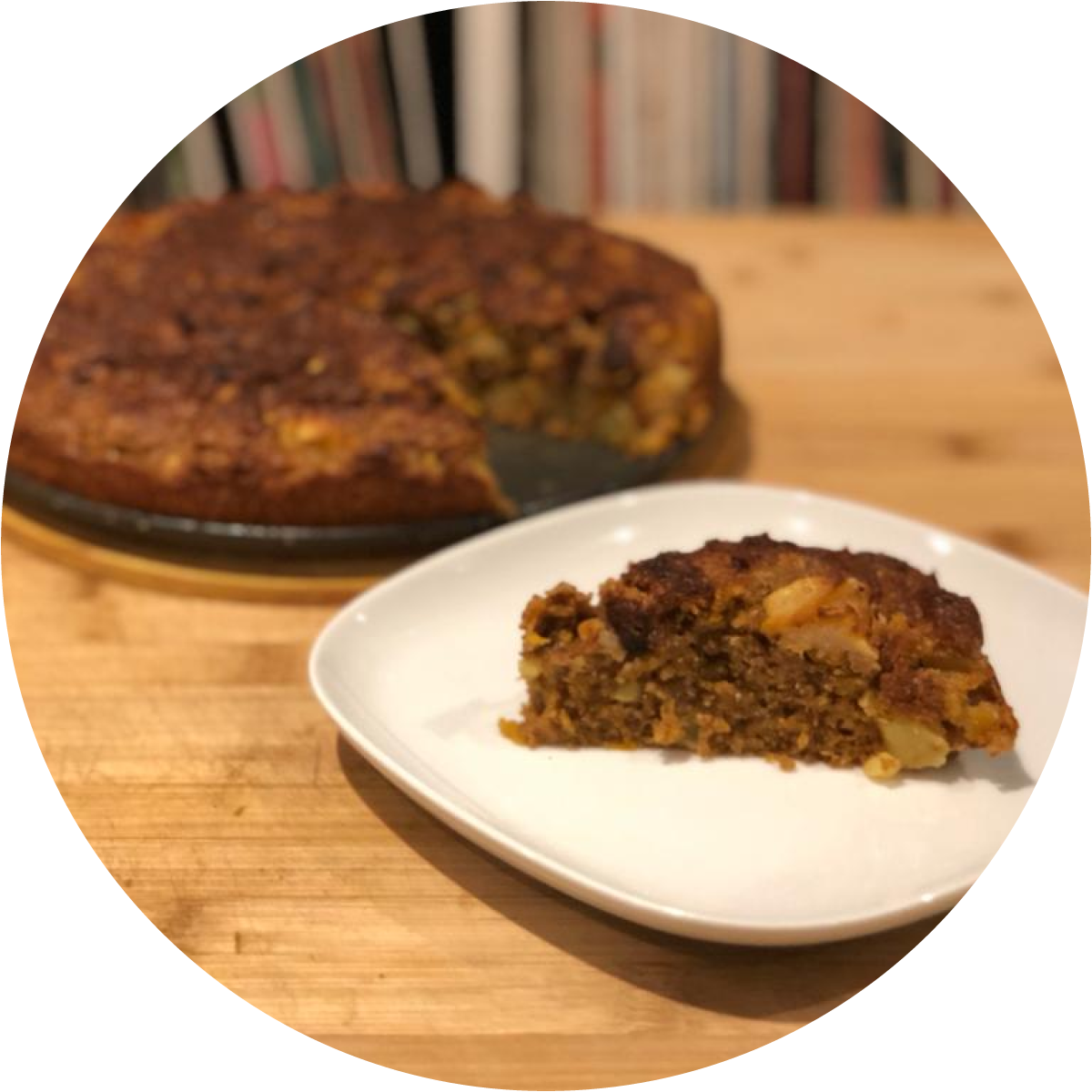 Implements
Bowl
Cake Tin
Chopping Board
Chopping Knife
Grater
Vegetable Peeler
Ingredients
75 grams butter
75 grams dark brown sugar
50 caster sugar
3 teaspoons honey
2 eggs
50 grams wheat bran
3 teaspoons baking powder
1 teaspoons ground cinnamon
2 teaspoons ground ginger
150 grams plain flour
75 grams ginger, peeled & grated
250 grams carrots, peeled & grated
250 grams apples, peeled & cubed
Method
Pre-heat oven to 160 degrees.
Chop the butter into small cubes into the mixing bowl, and mix in the honey and sugar.
Break the eggs into the mix, and stir.
Mix in the wheat bran.
Measure out the flour, cinnamon, baking powder and ground ginger.
Mix in bowl, folding everything together.
Grate the carrots and ginger as coarsely as possible into the spare bowl.
Chop the peeled and cored apple into half inch cubes.
Fold in the cubed and grated ingredients in with the rest in the mixing bowl.
Generously butter the baking tin and pour in the mix.
Bake in the oven, for 1 hour, a little less if it's fan assisted.
Allow to cool, cut into slices, and serve with a dollop of yoghurt.